Green / Unrest / Green
On Nigeria, disruption and rebellion.
Dear Swimmer,
Welcome to the Washing Machine.
This post comes on the heels of a depressive episode triggered by the 60th Independence Anniversary of the Nigerian Republic, and the subsequent collapse of the well-worn endurance of young Nigerians as they fill the streets in protest of constant police profiling & brutality, decades of governmental oppression and much, much more.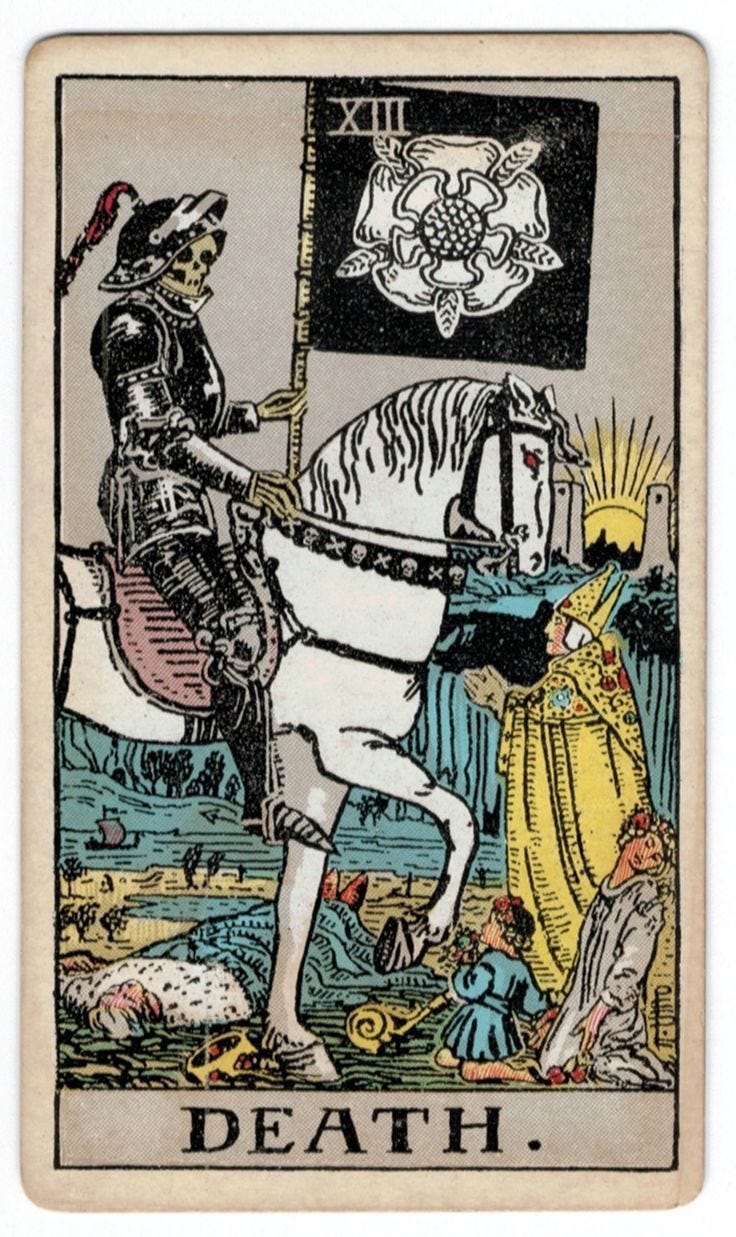 #1: The Nigerian State is lawless, loveless, and devoted to killing you more than it wants you alive on its soil.
It treats its poor citizens as discardable and its overeager sociopathic concern for the Wealthy, mixed with the blind inhumanity of its police in grinding down its citizens is tied into the mythocomic law about how Bruce Wayne won't be able to stand near Batman at the pulpit.
Only this time the Batmen are power-drunk serial killers remote controlled by a nest of Bruce Waynes in starched agbada.
---
As a hypersensitive, existing on Nigerian soil, acting as a member of this society that bad things happen in all the time, as a Nigerian who has had to be a 'poor citizen' since birth, I find living here to be poisonous, toxic to the average human mind and lethal to the neurodivergent.
Think about the state of mental health of those who have to fight to even be true to themselves in a society that thrives off walking on the backs of its vulnerable. The traumatized minds of those who got to barely escape the tyranny of the police, or who got bitten, bruised and maimed beyond repair. Those who have no other place to call home.
(Our home is an abbatior, blood beneath the streets.)
The disruptions to confidence and expression that come with knowing you could die easy as wandering fowl if you happen to have long hair, a sense of style that goes against the norm, or if you like your headphones on during a walk out in the city, or you just happen to own that piece of unobtanium (no use iPhone)
We dwell in a neglected kingdom of ruined glory overflowing in material and human riches ruled by dangerously archaic men and their bloodless remote-controlled gunmen.
---
#2: The projected character of the ruling agents of the Nigerian State has only gotten more corrupt and without empathy over time.
Here we have leaders who mysteriously absorb various national budgets meant for communal development and growth through their pores and still find the time to create and pull the strings of several 'Security Units' designed to extort, maim, kill and destroy the very future of the bodies they claim to govern.
(Hear the villans laugh all at once)
---
Corruption talks always lead to us speculating that the problem might be older than us, more bone deep, spiritual maybe, but in the end it's just money.
Older Nigerians with political power are unsatisfied as they sit on their pyramids of cash, as they think of the men with more power and wealth than them in other lawless parts of the world, so they turn to thievery.
It's all hierarchical, snatched money moving up the vein wrong, back into overstuffed pockets, to care for inconsequential needs. When we factor in the N29 million monthly that the average Member of the Nigerian House of Representatives receives plus the unspeakable hoards stashed in offshore accounts (and underground pits), we realize we are surely dealing with agents of Mammon.
These individuals have no care or concern for the betterment of the larger community that they sprang out of, no empathy for those suffering or in lack. They take and take as much as they can find from national and state budgets, and when they get bored of stealing (it seems) they play Police & Thief / Monopoly with the lives of those of us who are still struggling to make our lives under this broken system work.
---
#3: Our youth - the time when our foundations are supposed to be setting as we aim forward towards fuller adulthood. We in Nigeria have spent it trying not to die and we have failed.
Our motherland eats us up. Her charges have lost all sense. No humanity, compassion or empathy is present in the way they see the world. Their patriarchal patterns of thinking only work to seize and hold power, to control through force and fear and brutality. The Nigerian Government knows no love and will never learn unless it is overhauled, retooled, re-imagined.
---
The #ENDSARS protests began a week after Nigeria turned 60. They have been ongoing nationwide for 9 days now.
They have revealed to us (the youth) a use for our years of learning to breathe under mental and emotional pressures no ordinary human should have to endure. Our boldness, our inventiveness, our tenacity, our passions and even our fear has found an outlet in the revolutionary act of protest.
And still the villain reared it head, agitated. (that's what these people are now isn't it? That there has been no stable response to the simple request to end the tyranny of police brutality, nor has any move been made to arrest and bring to justice those who have murdered and destroyed spirits in the name of Law & Security is villain enough for me.)
There were reports of SARS attacks and arrests made hours after the Inspector General and the President himself announced that the notorious security unit had been disbanded.
Here we have rogue police officers, intoxicated on various drug cocktails, their minds poisoned against the average young Nigerian, roaming the streets with wartime weapons, refusing to listen to the orders of the two topmost officials in the land as concerns their jobs of policing and providing safety.
We realized we were dealing with the purest breed of werey; officers of safety untrained in conflict de-escalation; in fact it would seem all the Nigerian Police is capable of, is escalating most of their interactions with non-violent citizens into crises that almost always lead to death, and yet no one is being held accountable.
No one in power sees that we have a sore that runs deeper than a surface flushing of pus, or a changing of bandages will heal.
(amputate. cauterize.)
---
Somewhere along the line, as I followed the rapidly growing movement vicariously, like one who had discovered a new religion, I overloaded. In fact, I would say that it contributed to my malaria blooming to adulthood and finally rendering me senseless and pinned to a bed, sweating-crying.
I watched as the esoteric (and never to be spoken out loud on the streets) pidgin of Port-Harcourt mingled with soro soke werey and #BuhariHasBeenABadBoy and threads that required dictionaries to read, saw hundreds, thousands of youth march the streets they had previously walked in trepidation fearlessly, saw survivors of SARS and those separated from their loved ones by SARS reach for catharsis, marveled as the collective energy of 'lazy Nigerian youth' became a force that fireworked across the global internet and became a historic movement, was unsurprised by the response of the country's leaders as they tried to repackage what we were requesting be eradicated back to us with a new (American!?) name, as they tried to reduce the issue to a case of disobedient and mannerless youth looking to make noise, as they sent tear-gas cannisters and water cannons and eventually cutlass-and-axe wielding thugs to disrupt the protests over and over.
Still they rose. The Fight (rising from deep deep down inside) pulsing more than the aches and fatigue that must have drained each body after every escape. The fight for a place we can call home. The fight to not have to spend half of your life trying to escape your country of birth, and the other half trying to forget it.
---
It is obvious that these people in power are unwilling to govern a working society. They feed off social chaos like cartoon villains do and a country in constant unrest is easily pillaged, when no one will be hero. No one can be hero against this old bloodthirsty thing, this thing that we have known to be beneath our feet but never could identify.
(Instead, we will all be more than hero, all the many millions of us. We'll melt into one big fat green/white/green fist and shake the earth for these pillagers.)
I overloaded when stories from as far back as the early 2000s poured onto the timeline — gruesome tales of murder and decapitation and the erasure of whole lives to 'missing / cadaver'.
There are faces attached to those responsible for these murders and the stories told and retold depict these men as killing machines, who have long forgotten what it means to be human. The land we walk on, the waters we bathe in, the very air we breathe seems tainted by the flat banality of these evil acts.
Shallow graves surrounding police stations. Fathers swimming rivers full of bloated dead to identify the children they love, just so they can give them back some dignity. Rape. Torture. Continued extortion even after the children have been wasted. Violence over and over and over until it becomes its own language.
The Nigerian Government and their Security Units are guilty of several severe crimes and violations against our shared humanity. No wonder the country feels cursed, poisoned. Our diligent suffering and coping humor is only the surface of a canker that runs deep and wide. It potentially affects us all and I don't want to look at it.
Yet, it has chosen this time (2020 na wa o) to reveal itself. I am not responsible for any of the deaths and violations of the many Nigerian souls lost to extrajudicial killings, and yet I feel that, by smiling and looking up to, by placing some hope in men and women who have been turning away their faces for as long as these crimes have being committed and who would even employ the services of these 'Kill & Go' units to carry out their deeds, I have been stained.
I overloaded when I saw the cop's guts spilled out in the street like clustered birthday ribbons. Watching people like me run from bullets, shot at close range, pulled into police quarters by their feet as they were dragged over raw asphalt. When I saw the aggression and dissent around the open presence of queer Nigerians (who earn more hate from these officers for their ways of being) on the protest ground where we were trying to fight for a collective freedom.
---
Now there is unrest, rot bubbling up from the underworld. You can feel it if you try. This is what is fueling us, we can sense that something is slipping away again, some piece of our humanity that this country is grinding under its boot, some chance to erase / rewrite six decades of unintelligent and cruel governance.
Nigeria is a militarized state wearing the starched-blue gowns of a democracy.
This old house will never be the same, and all its ghoul dictators who can laugh in the face of death, and all their sycophants, and all their mouthpieces will burn down with the wood.
Maybe then the spirits trapped everywhere, flowing over our skins and out our tongues, spirits not allowed their freedom can be free.
We who are living will continue to push towards demanding justice, civility, empathy, order and the rights to actual futures, so that after we die, our children won't become trapped in the mistakes that were once our bones.